Choose any second display hardware
Touch monitor, payment devices or consumer/industrial tablet
Robust displays with integrated 1d/2d scanners and LAN
We have our own production of steel displays for fixed kiosk or mounting solutions to any fixed consumer grade tablet on the market for example Android, iOS or Windows. Depending on your requirement Wifi / LAN, Scan 1 d barcodes / 2d barcodes or POS integration or No POS integration we always have a solution for a quick pilot or roll out.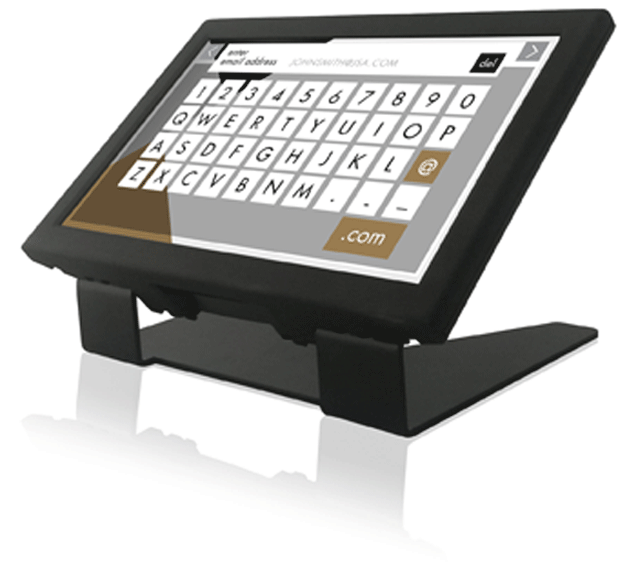 Fixed cables are screwed on tight to not lose connection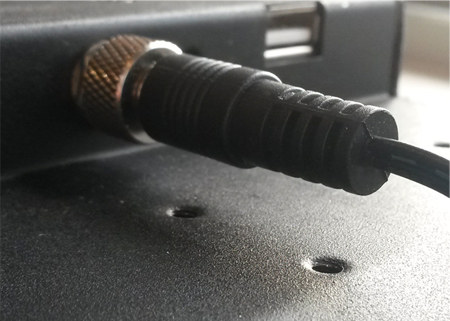 Consumer products are developed to have as loose connectors as possible – and soon going wireless. In a kiosk solution the opposite is preferable to know cables don't come out by mistake.  In a Large Retail Enterprise solution the key to success is high uptime and this can be one of several factors. A benefit with our own production hardware are the ruggedized connections. We can screw on the contacts to make sure they don't come out easily – even if the units are moved around by store staff or customers at POS.
We offer custom mounting
for any consumer grade tablet
If your taste is geared towards consumer grade tablets in your enterprise hardware we are happy to assist with the mounting, installation and ongoing support to make sure the solution is up and running with 99% uptime. We have partners to help and make sure that the customer facing screens are always available to be used in-store by your customers.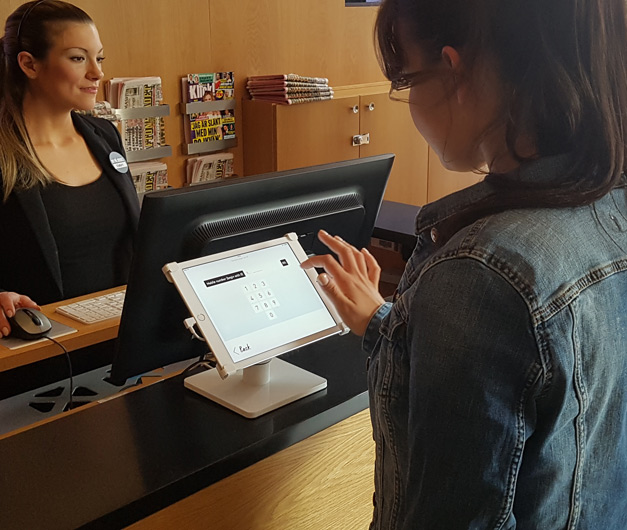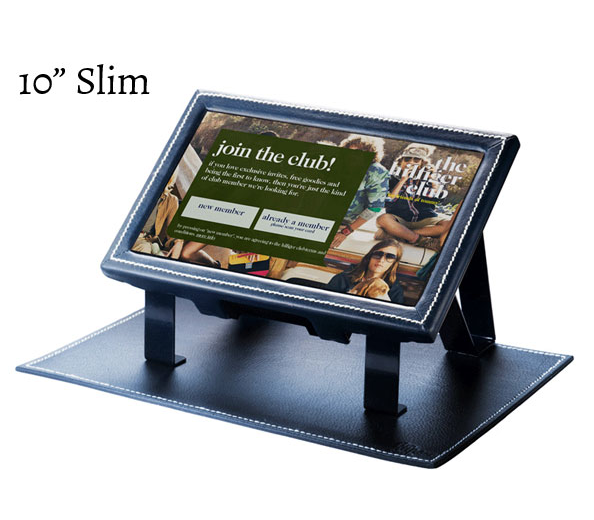 Read more about the hardware we build in Sweden used for CRM displays and many other use cases. You can get them in ruggedised steel to make it last longer in demanding environments.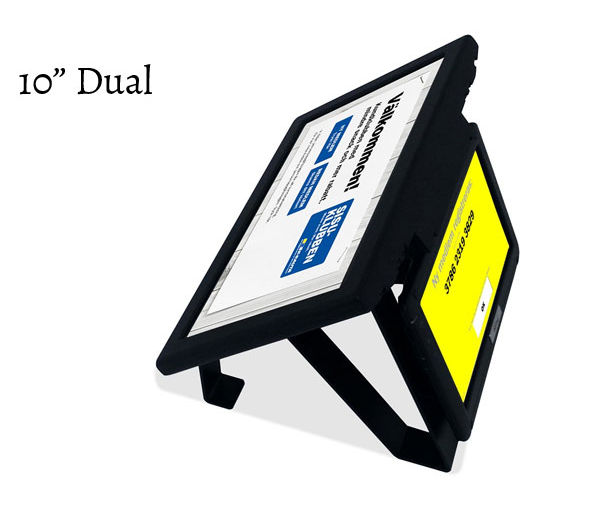 This dual display solution can be used to avoid POS integrations. A stand alone solution that can help you out for pilots when a POS integration might seem like a costly investment to begin with.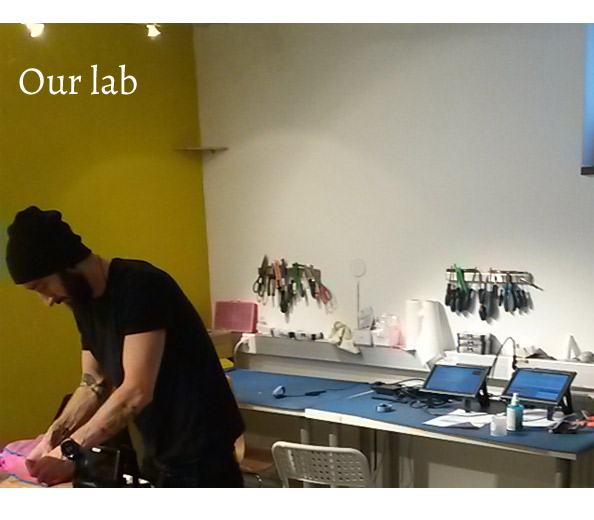 If you are wondering about the capabilities of our lab and the costs for our services and repairs feel free to peek in here to learn more. We are always keen to get our hands on the latest gadgets.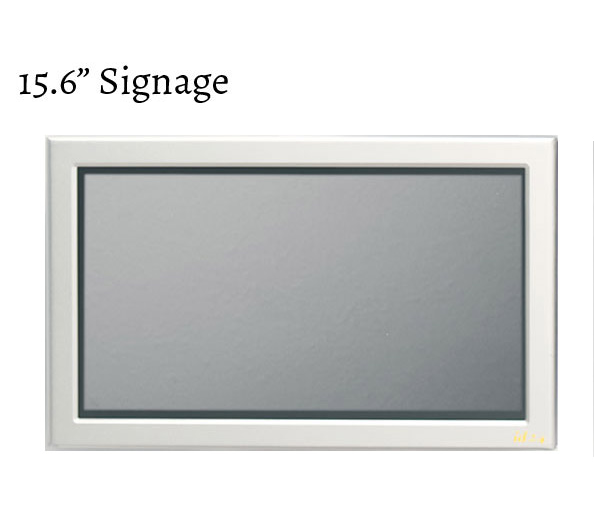 Retail businesses are driving more technology in-store. But how can customers engage with the new technology since they don't come to a store to browse the website?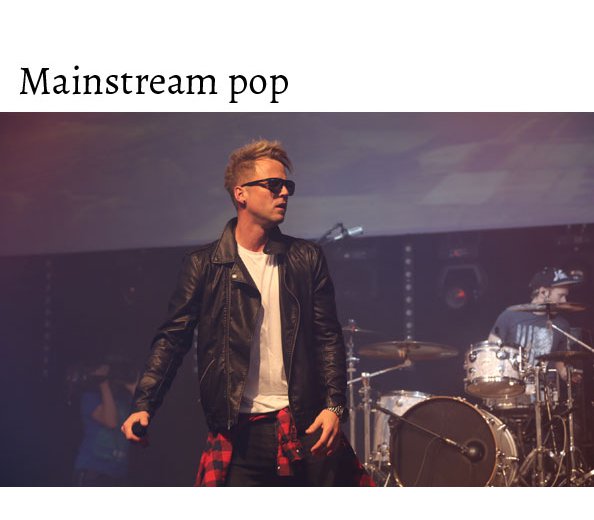 You might consider an iPad as a second screen at POS and we have plenty of installations like that. We have learned and know what works and what to think about.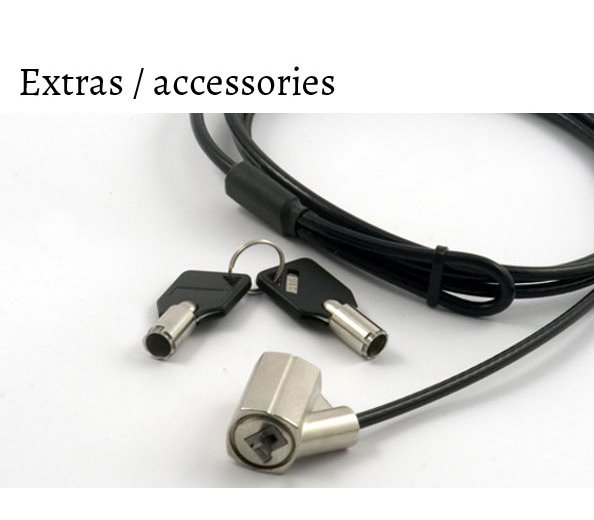 Are you looking for locks to your screen, a screen with a scanner or just some other accessories? Feel free to browse and read more what we can expand the solutions with.