Our dual display are a quick way to prove your business case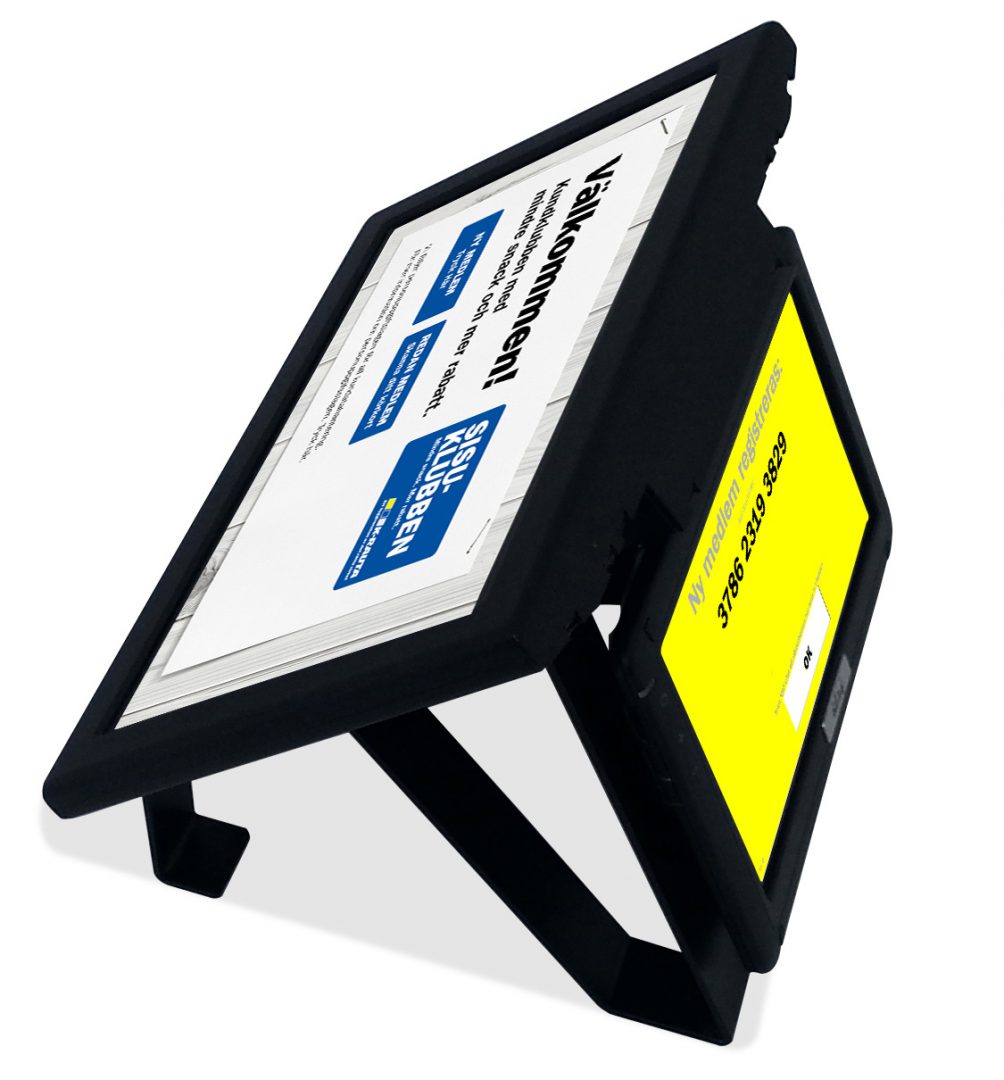 Our 10" dual display is a customer facing solution – with a twist. A non integrated solution to still offer the seamless customer experience we provide with ID24. The Dual display is an out of the box solution with no integrating to the POS. We provide a second 7" staff facing POS display with touch to allow member information to be entered into POS over a simple 2D scan or short membership ID entered into the POS machine.
It is a robust and industrial grade dual with touch on both displays. We also offer pole mounting to reduce the footprint at POS of the dual display.
Use the dual display for an enrolling members, enriching databases and collecting feedback while the second screen works in tandem for ultimate simplicity for store staff.
For a nice demonstration of this Dual display in use you follow this link www.id24.com/kesko