Use cases of our CRM tablets
Excel your retail business by improving data capture, achieve more likes on Facebook, use digital receipts as an engagement tool and more thanks to your CRM tablet. Most of our clients use their second display including CRM modules and that is why we use the CRM tablet.
The CRM tablet can also be a touch second screen second monitor attached to the same POS. So there are many possible configurations for a CRM tablet. Here we write about a couple use cases divided into sectors and then a few use cases divided into features.
Use cases per sector
Here we group a few examples per sector on how our CRM tablets have been used: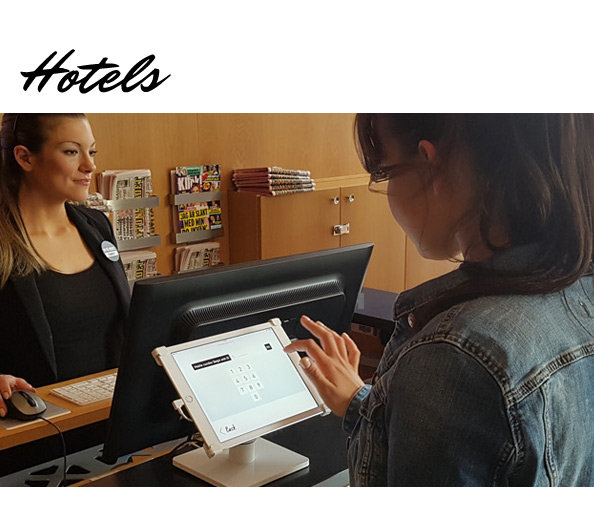 MemberPads at Nordic Choice has been a great tool for helping in the efforts to improve enrollment and retention. Since 2018 the CRM tablets, also called memberPads, have done plenty of good at the front office station.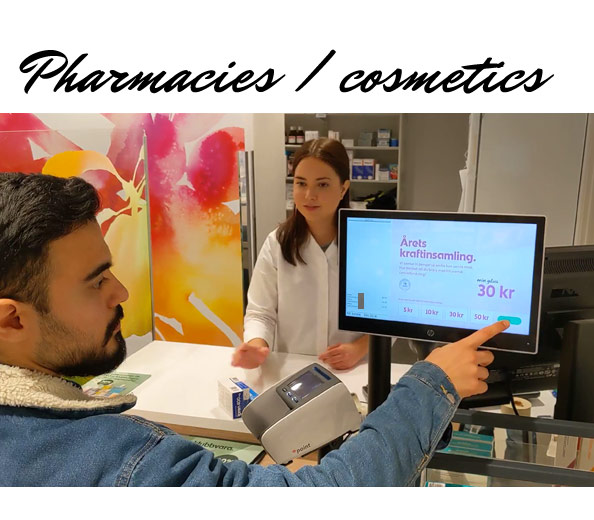 The interactive customer displays at Hjärtat also display the Item list of the transaction next to the CRM content. Instead of a CRM tablet this is a touchscreen second monitor attached to the same POS.
Use cases per feature
Here we group a few examples per feature on how our CRM tablets have been used: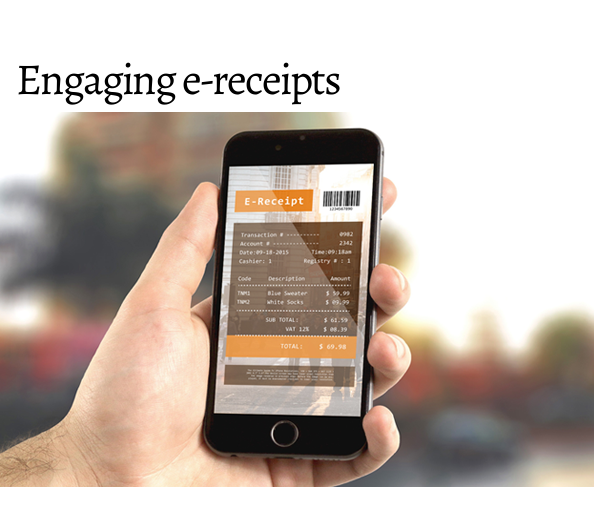 Send the receipts digitally and include some nice sharing features for your customers. Allow them to post the item to their social media and much more. Increase customer service and save the environment at the same time.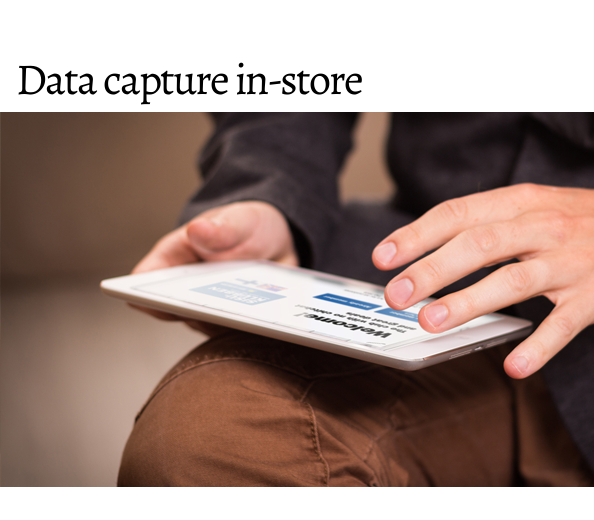 The first step to understand your customer is to collect data from them. If you can do this in a digital manner the data quality will be much higher. If you do it at the till you will get heaps of data. We know.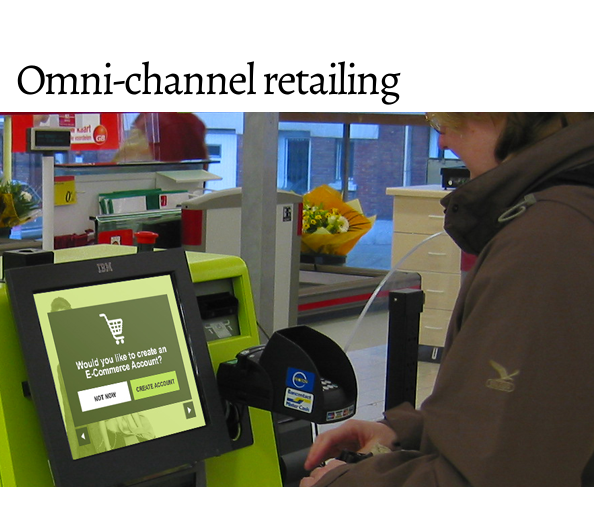 Once you had several channels – or shall we say multichannel retailing. But now all those channels start intersecting and challenging your business. That is called Omnichannel retailing – welcome to the Future of retail.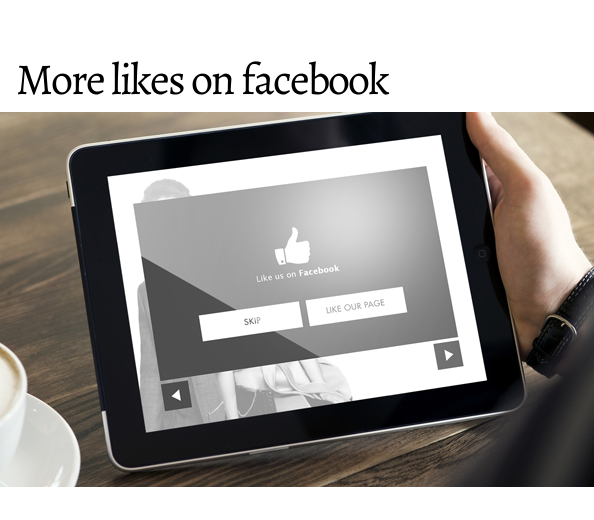 Can more likes on social media drive sales? We know it can and so do you. We can help you to attract more attention on various platforms and spread the word about your brand and products.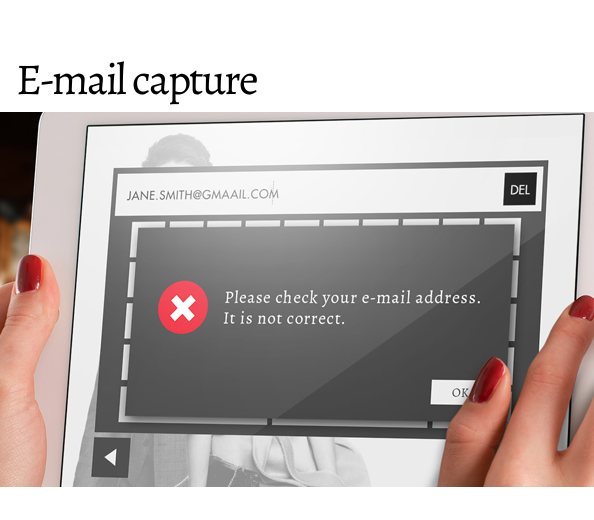 When you operate retail stores and you start to look at collecting data e-mail capture is a great first step. Via digital receipts, loyalty or for feedback it is a and low cost communication tool.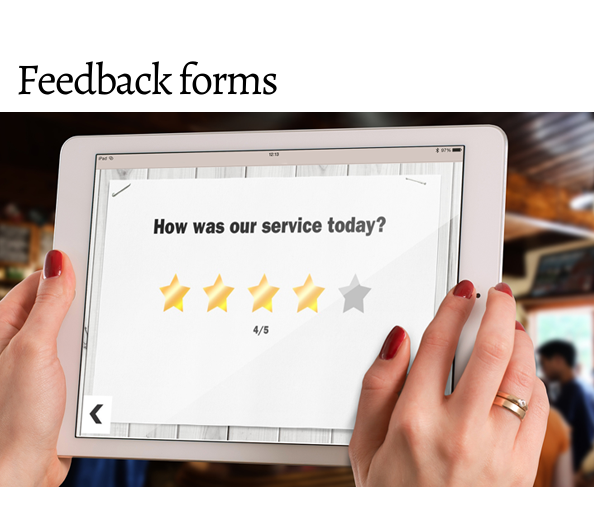 If you are wondering something about your customers – simply ask in a nice way! You will be surprised how many answers you will get. We are happy to help out for in-store solutions.