Extras that may come in handy to your second display from ID24
Here is an overview of the options you have with every second display from ID24,  so that you may get the most out of your data capture, loyalty system or other application facing consumers in the retail environment.

You might find it a challenge to read 1D barcode on a standard consumer grade tablet. If a second display from ID24 with an integrated barcode scanning is not an option – then we could also help with USB or wireless options depending on the tablet.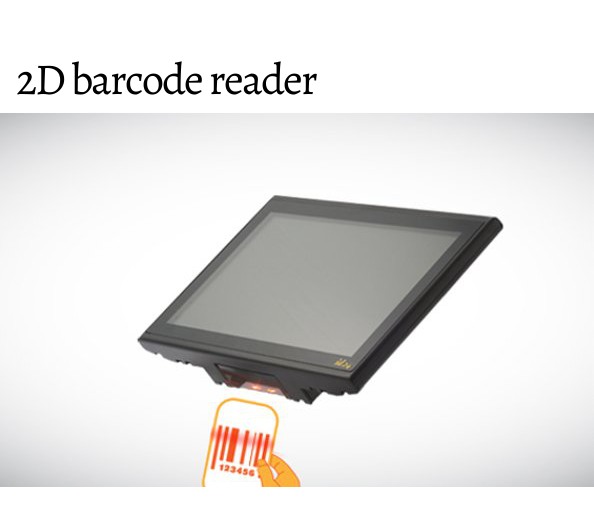 Add a barcode reader to read any type of barcode on your second display – the price difference might vary between reading 1D (traditional) and QR codes.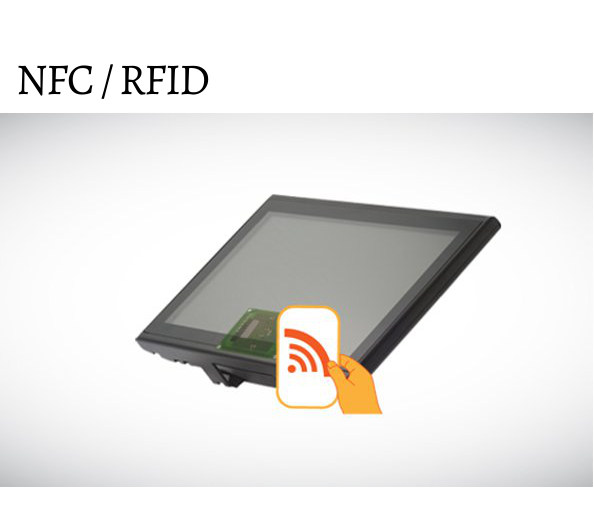 There are multiple wireless technologies out there that we support. Beacon readers, NFC / RFID readers are all part of the portfolio. We always recommend a hardwired solution.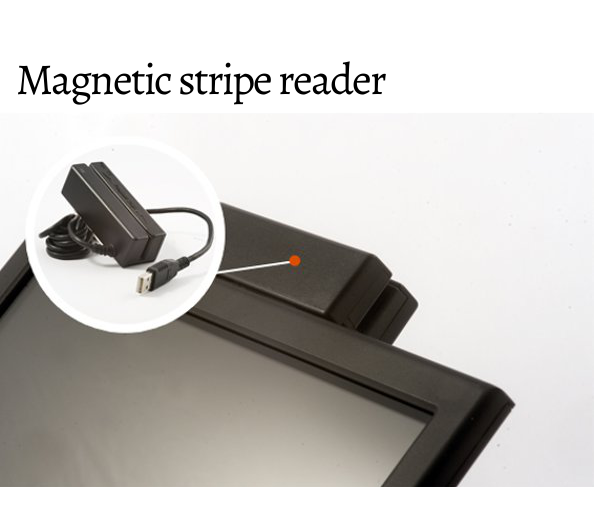 If you have plastic cards with a magnetic stripe reader those are also possible to read. Typically there are three tracks on a magnetic stripe.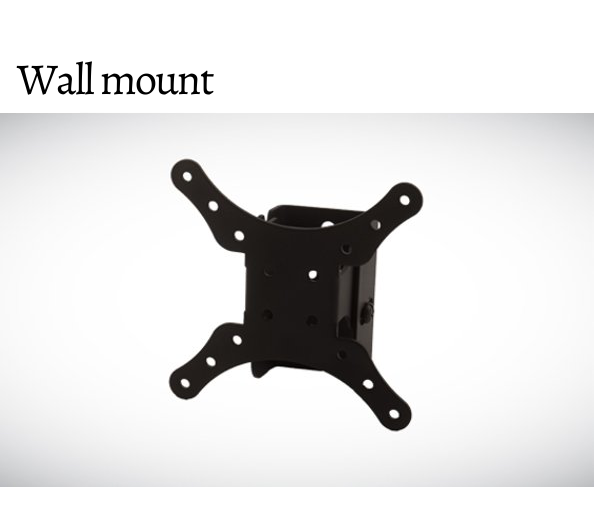 Second displays are often wall mounted. We can create multiple wall mounts and make sure you have a robust and lasting solution.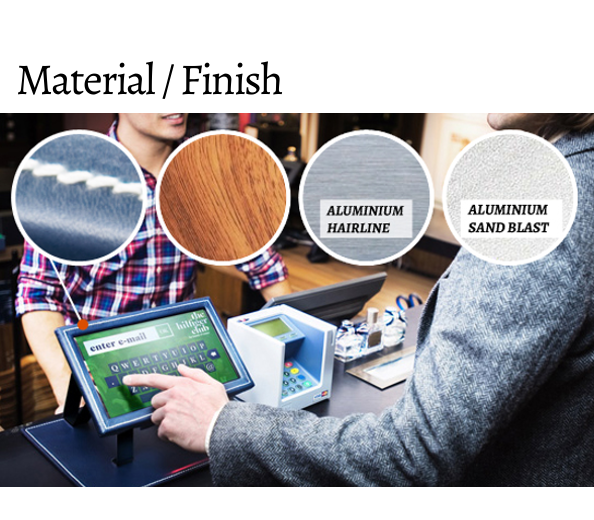 We have done leathered solutions for famous brands, we have done special metal finishes for others. No requirements is too tough.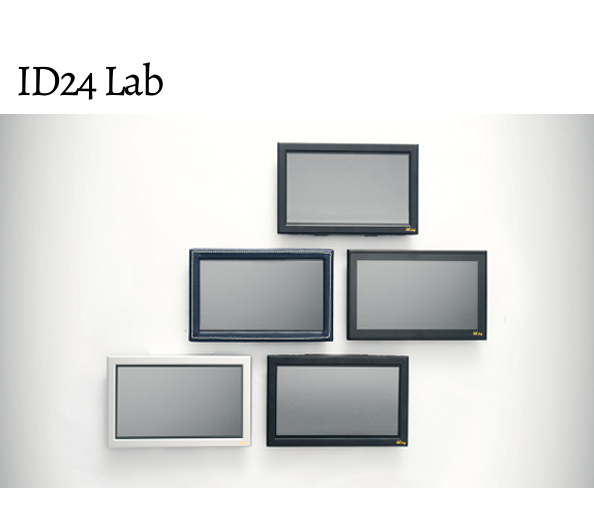 We have our own technology lab in Sweden where we develop our next generation solutions. For example we develop webcam scanning to bring down the scanner cost.