If you need your iPad to scan 1d barcodes without a barcode scanner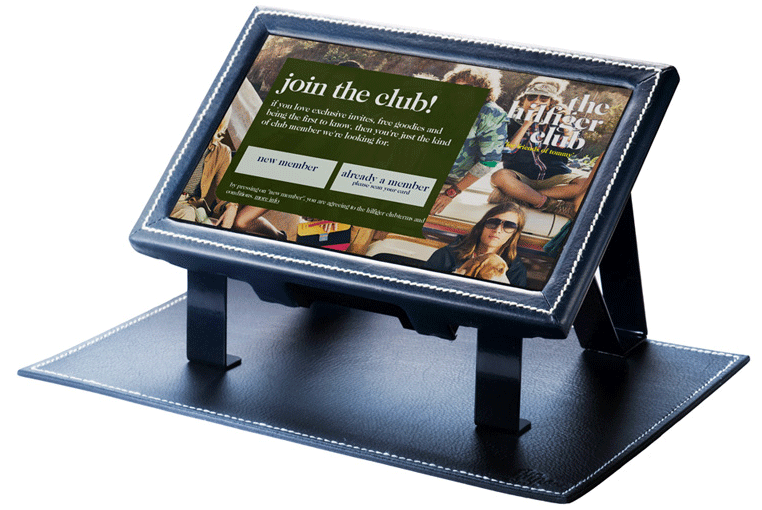 The 10″ ID24 Slim customer club terminal is our most popular product.The ID24 Slim is a 10″ terminal that communicates with any CRM / E-commerce / Feedback / Digital signage software.
It comes with an integrated barcode reader, LAN, Wifi (optional), 3G (optional), 5V, 5A power plug connector. This product is designed to be used primarily as an in-store customer club CRM terminal. It is therefore a robust customer club CRM terminal with a metal casing. The ID24 Slim touch screen is available in any color or design to fit your existing store decoration.
This 10" Slim customer club CRM terminal is a great way to boost CRM and makes it very easy to handle your customer club and loyalty program. Customers can check their club status right there in the store, to see whether they qualify for any active customer club offers.
The ID24 user interface software integrates and boosts your existing CRM and E-commerce software considerably. The solution is easily scalable  and works well for small and large retail organizations alike. Touch screens at the point of sale can be supplemented with stand alone touch screens out in the store for a complete CRM, in-store e-commerce and data capture solution.
The ID24 Slim in-store customer club CRM terminal has been awarded multiple times by the industry. ID24 was voted the 2014 Retail Innovation Award at the iRug conference in Orlando, received three awards at the Asian Retail Congress for Retail Excellence, Customer Loyalty Program, Multichannel integration and the 2013 Best Customer Experience Award from the retail institute EHI in Germany.
Please do not hesitate to contact our sales team if you have any questions about customer club CRM terminals or in-store e-commerce. Our goal is to always to innovate and improve your retail business.